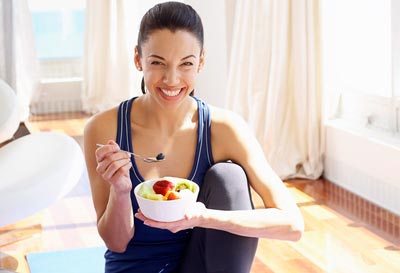 When it comes to getting the most out of your workout, one very important factor is what you eat after the routines are finished. At this point, your body is looking to get the right nutrition that will help you re-energize, repair and grow your muscle tissues and provide the overall boost needed to have you looking forward to the next workout.
***See when our next Weight Loss Boot Camp session is:
  >> Norwalk FitCampLA <<
  >> Whittier FitCampLA <<
Plus, what you eat afterwards will help dictate how your body reacts in terms of losing weight and building up lean muscle. Here are the seven best foods you can eat after a workout.
Be sure to consume them about 30 to 45 minutes after you are done to help maximize the effect and absorption.
Get our DAILY emails where we will give you strategies, infotainment and the secrets to Fat Loss…

AVOCADOS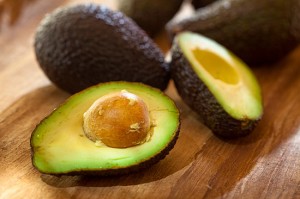 This is a fruit that has not gotten a lot of attention because it seemingly does not contain as many good nutrients as many other fruits. However, avocados are an excellent source of Vitamin B which will help boost your metabolism so that you burn away more fat. However, its best advantage is the amount of monounsaturated fat that it includes which helps rebuild your muscles after a workout.
Healthy fats when consumed properly provide a means to metabolize all the proteins and carbohydrates that you will consume as well to help promote muscle growth and burn away the unwanted fat. In addition, there have been studies showing that eating avocados on a regular basis may reduce prostate cancer.
So, whether you include pieces of avocados in your well-balanced meals (which you can get plenty of when you join our 15 IN 5 CHALLENGE) or make a delicious guacamole dip, it offers a number of excellent benefits.
EGGS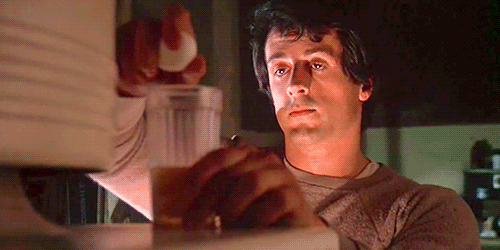 You may have seen a certain fictional boxer down raw eggs before a workout, but eating cooked eggs after you have completed your exercises is very beneficial as well. Eggs are relatively low in calories, but they contain all the amino acids your body needs which is the protein that will help rebuild and grow your muscle tissues.
In addition, by eating eggs right after your workout you can help prevent some of the muscle damage from occurring. In addition, you'll get plenty of Vitamin D and Omega-3 fatty acids which does a body good after exercising.
FRUIT SALAD
One of the best and tastiest foods you can eat after a hard workout routine, a fruit salad contains almost everything your body needs to the rebuild and re-energize. (Fruit contains natural sugar & healthy carbohydrates which helps replenish energy levels but you still need to consume something containing protein to help replenish muscle tissue.)
The good news is that your fruit salad can contain many different types of fruits from pineapples to blueberries to peaches and whatever else you enjoy. Fruits are loaded with slow burning carbohydrates which contain the energy needed to restore your body.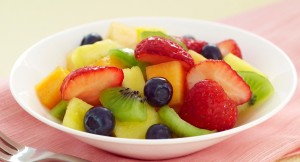 Plus, pineapple offers anti-inflammatory properties that will actually help your muscles recover in a quicker fashion. By adding kiwi, it can help in the digestive process when it comes to breaking down the amino acids. Of course, a fruit salad also provides plenty of antioxidants and fiber which helps prevent much of the sugar from being absorbed.
Get our DAILY emails where we will give you strategies, infotainment and the secrets to Fat Loss…

GREEK YOGURT
Your body needs protein after a workout and Greek yogurt is loaded with it. In fact, it has roughly double the protein of standard yogurts and also provides the good carbs that will boost your energy.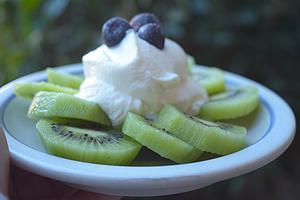 You can eat the yogurt alone or mix it with fruit and cereal to give it more taste. In fact, combining fruit like blueberries into your Greek yogurt may be the perfect after workout snack that offers what your body needs and very little in terms of calories that otherwise might be stored as fat.
SANDWICHES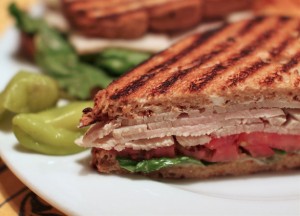 Of course, these are not ordinary sandwiches or fancy gourmet sandwiches either (the ones that cost an arm and a leg and come with all the sauces and extras), but ones that contain a considerable amount of healthy carbohydrates thanks to the wholegrain breads that are used to make them. A chicken breast or turkey breast sandwich with wholegrain bread along with a little brown rice or perhaps beans will provide everything you need after a workout to satiate your appetite and provide your body with the sustenance needed to feel better and more energized.
***Tip — go easy with the calorie dense condiments… A little goes a looooong way 🙂
SWEET POTATOES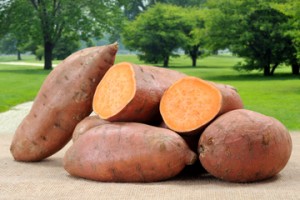 There are few foods that contain as many good carbs as sweet potatoes. While your body still needs a source of protein, sweet potatoes provide an excellent way to augment the energy you need to get through your day after a good workout.
For those who might be thinking of the sugar content, the amount of fiber in sweet potatoes keeps its sugar's effects down considerably. Plus, the extra fiber will keep you feeling full so that you will not snack unnecessarily after your exercise routines.
WHOLEGRAIN CEREALS
A bowl of cereal is good anytime of the day, especially when it contains plenty of fiber, carbohydrates and proteins which provide your body what it needs. Of course, skim milk will provide even more protein while reducing the fat content. The carbs provide the energy while the proteins help rebuild your muscles.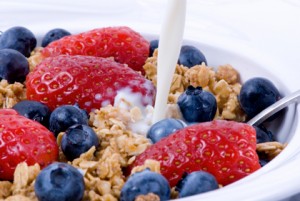 However, the addition of the fiber from the whole grains is what helps make the cereal really work because it improves the digestive process and helps flush away the waste from your body.
You can add yogurt to the mix if you like, but the wholegrain cereal will certainly provide the needed nutrients.
MORAL OF THE STORY
When it comes right down to it, your body needs a good supply of healthy proteins and carbohydrates after a workout routine. Fiber aids in the process of digestion, but the carbohydrates will help you get the energy your body craves and the proteins repair and rebuild the muscles.
If your goal is to build muscle, then you'll want to up the amount of protein in your post-workout meal. If you are trying to shed some excess body fat and unwanted pounds, then you should eat about 45 minutes to an hour after the exercises are completed. Remember to drink plenty of water as well and adding fruit to the mix will add some much needed antioxidants as well.
Thanks for reading!
The Transformation EXPERTS,
Jonathan & The FitCampLA Team