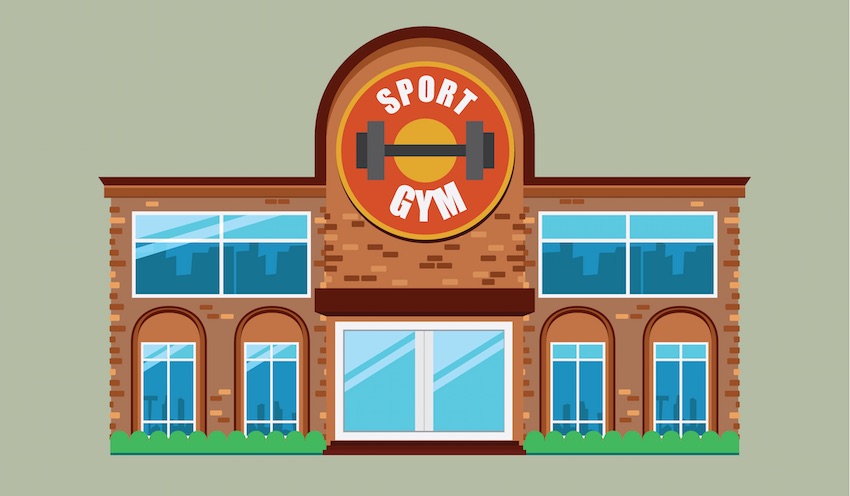 Norwalk likes to keep its residents healthy— why else would there be so many gyms and fitness centers in and around our area? To make your search for the perfect gym to join a bit easier, we've put together a list of what we think are the 8 best fitness gym centers in Norwalk, CA.
Now you'll have no excuse not to get in great shape!
1. FitCampLA Norwalk
You didn't think we'd compile a list of the leading Norwalk gyms without giving ourselves top billing, right? We're the best at getting our members results and we LOVE what we do! Our indoor fitness camp features high-energy workouts led by friendly coaches that know how to make you sweat. Getting started is easy with our 14-day exclusive offer (with done-for-you meal guides included)!
FitCampLA Norwalk
14612 Carmenita Rd
Norwalk, CA 90650
Phone: (562) 445-7398
2. CrossFit Live!
Nicknamed 'the Box" by its members, this Norwalk gym offers early morning and evening strength and conditioning sessions five days a week. Joining Crossfit Live requires new members to complete a 10-day On-Ramp Class or a one-time Foundation Class before jumping into their usual high-intensity workouts. This gym has a $20 drop-in workout for those who want to see what they're about before they join.
14771 Carmenita Rd.
Norwalk, CA 90650
Phone: (213) 293-9348
3. American Eagle Gym
Serious about bodybuilding? If so, you've got to check out this family-owned gym. Their almost 30-year old fitness center is old school cool, with vintage equipment that you just don't see anymore. Members love the no-frills atmosphere of the place and say that it's a nice step away from all the corporate "big box" gyms that cover the area. Call for membership pricing info/day rates.
12128 Firestone Blvd
Norwalk, CA 90650
Phone: (562) 863-1308
4. LA Fitness Norwalk
The monthly membership for this Norwalk location includes personal training, group fitness classes, a sauna, access to lots of equipment, and even features a "Kids Klub" area for your little ones to run around in. LA Fitness is open 7 days a week, with this location opening at 5:30 a.m. on weekdays and 8:00 a.m. on weekends. Members receive one guest pass every six months.
11703 E. Rosecrans Ave.
Norwalk, CA 90650
Phone: (562) 929-2633
5. 24 Hour Fitness
This 24 Hour Fitness offers a range of fun fitness classes like Zumba and Hot Hula in addition to a large equipment room, a steam room, an indoor lap pool, and childcare (for an extra fee). Their various membership options do a good job of helping you find the right package for your needs. This gym in Norwalk can get busy at times, so members suggest beating the crowd by avoiding peak hours (between 6 a.m. – 7 a.m. and 5 p.m. – 7 p.m.).
13312 Imperial Highway
Santa Fe Springs, CA 90670
Phone: (562) 407-2424
6. Straight Up Fitness
Boot camps are a great option for those who aren't into lifting heavy weights or cycling for hours on end. This Norwalk boot camp features 45 minute group personal training sessions six days a week. Members enjoy the fun atmosphere and a break from everyday gym equipment. Call for membership pricing.
14114 Shoemaker Ave
Ste 401
Norwalk, CA 90650
Phone: (562) 239-4884
7. Fit Nation Gym
A nice big gym without that corporate "big box" gym feeling. Modern, unique workout equipment and motivational posters cover the walls of this brand new Norwalk fitness studio. There are coaches available to help spot you or you are free to go at it alone. Certain nights of the week, Fit Nation will even hire a DJ to come out and spin for its members.
13227 San Antonio Dr.
Norwalk, CA 90650
Phone: (562) 584-8044
8. Norwalk Arts & Sports Complex
Like playing sports to stay in shape? The Norwalk Arts & Sports Complex (or NASC) is the perfect place to hit up when you're looking to play some basketball or racquetball/handball or just want to lift some weights. They charge $9 a day if you're a local, or $146 annually, making them the most affordable gym in the Norwalk area. They also offer family discount packages.
13200 Clarkdale Ave.
Norwalk, CA 90650
Phone: (562) 929-5566
When it comes to losing weight and getting into great shape, the Norwalk area has lots of gyms and studios to make it happen. With the wide range of fitness centers here and around Norwalk, there's a gym to suit anyone's fitness needs. No more excuses! Get out there and get fit!
Here is a clip of our FitCampLA Norwalk Location