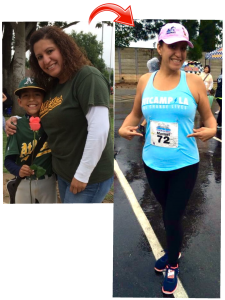 Maribel Garcia is holding back her tears in this one as she shares details of her life-changing transformation with us here at FitCampLA.
"My name is Maribel, I have lost 50 pounds in ten months.
My experience here at FitCampLA has been like no other."
WHAT THE DIFFERENCE IS BETWEEN FITCAMPLA AND OTHER GYMS:
"I have tried other gyms before, you know the general memberships… Going in whenever I felt like it, sometimes didn't go, sometimes did.
The difference between those gyms and  FitCampLA has been the accountability and the support I get from every single one of the coaches here… And the members here at FitCampLA, they encourage you to keep going which is a big help for me to keep going on my fitness journey."
MARIBEL DESCRIBES HER LIFE BEFORE FITCAMPLA: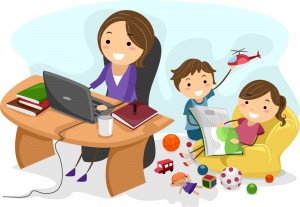 "Before FitCampLA I wasn't doing anything.
I was gaining alot of weight, I was very unmotivated to pretty much do anything."
WHY MARIBEL JOINED FITCAMPLA:
"With being a mother of 2, I have one who is very active and I needed to be able to keep up with him.
My daughter is also very active and driving them back and forth to practices and everything, I needed that energy to keep going and keep up with both of my kids."
HOW DOES MARIBEL FEEL NOW, AFTER JOINING FITCAMPLA?:
"Now I feel I am at my… **pause** (Maribel gets a bit emotional and chokes up a bit as she holds back her tears of joy)…
Right now after losing the 50 pounds, I feel healthier than I've ever been and I have alot more energy.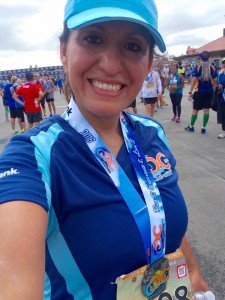 I feel I can do anything as long as I have that encouragement and that support that I get here I can take on challenges that I did not imagine every completing before.
In fact, I just completed first half-marathon which was a lifetime goal of mine and now I can go and move forward from there."
FAVORITE THING ABOUT FITCAMPLA:
"My favorite thing about FitCampLA is the atmosphere and coming in everyday to a room full of positive people and positive energy who will help you every single day.
Even when you don't feel like working out and you're here, you're still here because your friends, because we all becomes friends and we become a family, they encourage you to just get it done and everyone is here just cheering you on."
MARIBEL LOOKS BACK AT THE VERY BEGINNING TO SEE HOW FAR SHE'S COME:
"You know, before I came into FitCampLA, I had heard about the program and I had heard about the gym. 
I was sitting at the other end of the camera, looking at everybody's videos, looking at what everybody was doing and and in the back of my mind I thought, 'is this really true? Do people really do this?' And I had to check it out for myself.
And I encourage YOU on the other end of that camera to come on in and try it out just once, just trust me…
I tried it once and I haven't left and it's been a year and I going to keep moving forward from here and I hope you do too!"
~MARIBEL GARCIA