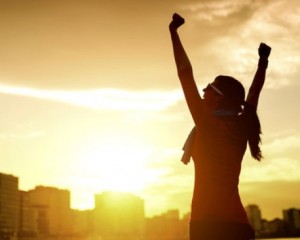 When it comes to getting into shape, finding the right workout routines will benefit not only your body, but your mind and spirits as well. Unfortunately, most people who start exercise routines tend to quit after a few weeks — not because they lose their desire, but because they lose interest. While there are many reasons, the most common one is that the types of exercises most people do are repetitive and without any inherent motivation, accountability and results to keep a person interested.
Get our DAILY emails where we will give you strategies, infotainment and the secrets to Fat Loss…

However, boot camp gyms (like our Whittier Fitness Camp, South Gate Fitness Camp and Norwalk Fitness Camp Transformation Centers are different because they offer excellent motivation to help keep you interested and provide the all-around workout needed to get you into shape. By establishing a bootcamp routine, you can reach your fitness goals and exceed expectations when it comes to your health and wellbeing.
WHAT IS A BOOTCAMP FITNESS SESSION?
In its basic form, bootcamp fitness sessions are group training sessions that are geared towards getting participants into shape. The workout period is intense, but provides an excellent combination of aerobic and resistance/strength exercises that hits all the right spots and provides a top flight workout.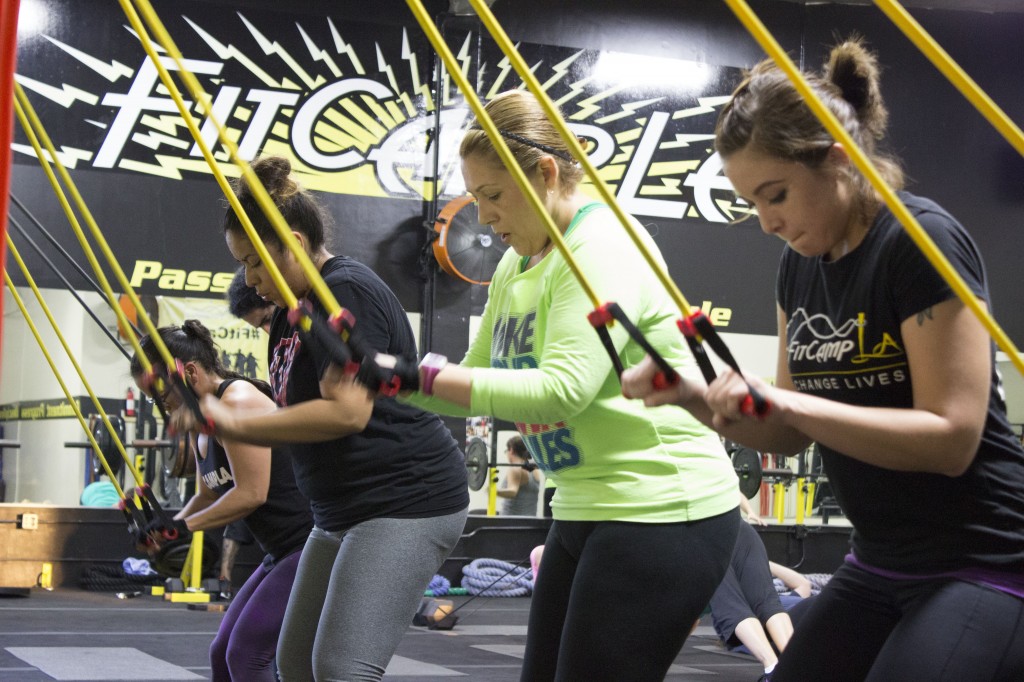 The effectiveness of a bootcamp training program makes for an excellent routine that you can follow to get in better shape, lose weight and enjoy many health benefits when done correctly.
THE BENEFITS OF BOOTCAMP FITNESS SESSIONS
Most bootcamp exercises include the basics such as push-ups, squats and even jumping jacks or variations of that routine. However, there are other exercises, like resistance bands and other various weights and form of resistance, that are performed as well to help you get your muscles in good shape. By putting them together in an intense workout routine that lasts from 45 to 60 minutes, you can enjoy a considerable number of benefits in a relatively short period of time.
→ Weight Loss: You are not only burning the calories as you perform the exercises, but also when you are active between workout sessions. We call this the "Afterburn!" — This is because the resistance exercises help build lean muscle tissue that consumes more energy as they recover and grow. This is why the combination of exercises creates greater definition and a leaner body. Basically the more healthy lean muscle your body has, the more calories and bodyfat you burn overall!
→ Healthy for the Heart & Brain: The increased blood flow created by the exercises improves both the cardiovascular system and the brain functions as well. Your brain needs a healthy supply of blood to perform the activities it does during the day. A good bootcamp routine three to five days each week will help sharpen your mental faculties. While it may not directly cause you to be smarter, (wait for iiiiiiiiiitttttt……) your brain will be able to access information more quickly and your mood will improve as well which can then enable you become smarter through intellectual activities.
→ Boost Self Esteem: When you work your entire body, it helps to GROW THE SELF CONFIDENCE INSIDE YOU. You start to feel pretty freakin awesome! This is because you feel the positive changes that are happening that helps propel the increase in confidence. As the weeks go by, you'll feel better about yourself because you've taken positive action to change your life and your body will start to show the results as well. REAL – VISIBLE – RESULTS! (**powerful stuff**)
→ Lower Stress: Exercise is one of the most effective forms of stress relief that you can find. You will not only feel better, but reducing stress will also improve your health. For example, you've had a long day at work and the stress is piling up… you come in to FitCampLA for a session… You kick butt, sweat, burn calories and then you feel GREAT! You've de-stressed your mind and did wonders for your physical health too.
In addition, there have been studies showing the anti-depressive effects that this type of training provides. While bootcamp exercises are not meant to be a cure, they can provide effective treatment when combined with medication and other recommendations listed by your doctor.
However, what really makes this type of workout program special is the motivational effect of getting you focused and getting in-shape in a relatively short period of time.
THE MOTIVATION FACTOR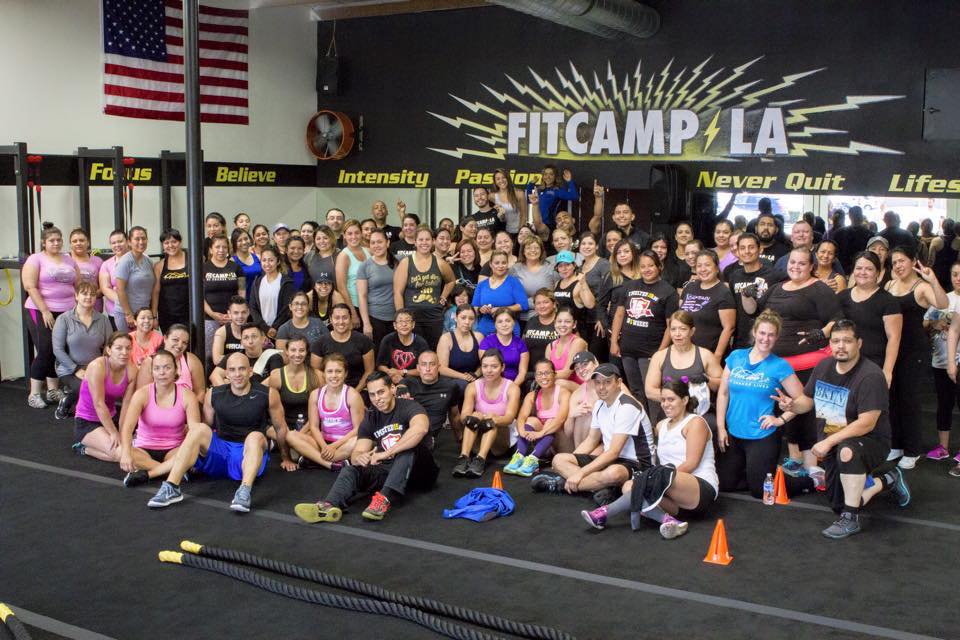 Unlike virtually every other exercise program, the bootcamp experience actually provides motivation as part of the experience. "La FitCamp Familia!" However, it is not just having someone stand over you like a drill sergeant yelling instructions. The motivation comes from the very structure of the program, and being surrounded by others on the same mission as you that helps you move ahead with your goals. Like the atmosphere we have here at FitCampLA — nothing but high energy, positive vibes, high fives, smiles, encouragement, and most of all — RESULTS!!!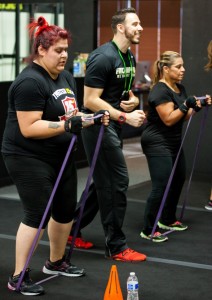 → Intense: The emphasis is on completing a series of exercises in a short time frame. In this manner, you can really feel the exercises working the muscles when doing push-ups, sit-ups and other workouts that push your body. However, the intensity is relatively short-lived as compared to other routines which mean that you can get on with your day afterwards. Remember, "If it doesn't challenge you, it doesn't change you!"
→ Short & Long Term Goals: Another advantage that provides excellent motivation is the combination of short term goals that help you get through each exercise as you add one or two more to your routines. Plus, the long range goals that show how much weight and inches you have lost. Naturally, you will want to change your diet to help speed up the process, but it's the combination that helps motivate you.
→ Effectiveness: It doesn't happen overnight, but you will definitely see the results… And it sure can change your life and be the catalyst for your transformation <– Watch the video! <–. Your body will be leaner, you will have greater endurance and more energy to do the things you want and best of all your body will start shedding the excess fat.
Remember, the main benefits from the bootcamp fitness sessions come from achieving the right form and doing the exercises in rapid succession to shock the muscles and help you burn more calories. One of the great benefits of our bootcamp fitness sessions is that we vary the routines and always mix things up to keep your muscles guessing and burn more calories as a result… Plus it's great to keep things fun, fresh and exciting!
Bootcamp fitness sessions will provide you with the right fitness routines you need to get you into shape and really melt away the unwanted weight!
And to toot our own horns a little bit, we are THEE BEST bootcamp fitness gym in the Los Angeles area.
So if you're ready to change your life, call us, pay us a visit, or sign up HERE!
The Transformation Experts,
Jonathan & Eric