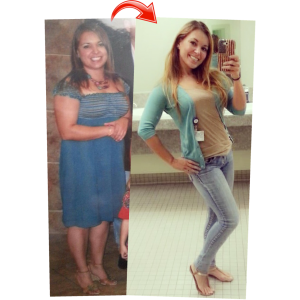 Here's an inside look at FitCampLA from one of our many awesome FitCampLA Familia members 🙂 …
Get our DAILY emails where we will give you strategies, infotainment and the secrets to Fat Loss…

"Hello my name is Maribel and I've lost 30 pounds and I am feeling great!
I have three kids and I think I'm in the best shape right now and I have the best feelings toward myself.
I feel energized and I believe I am feeling even better than when I was in my 20s.
Now I'm not embarrassed to come out in pictures, selfie's and all of that compared to how I was feeling before.
Here at FitCampLA it's great!
The workouts are done for you — they are set up — you just have to come and do the work out which is great because I don't have to even think about what I have to work out for the day.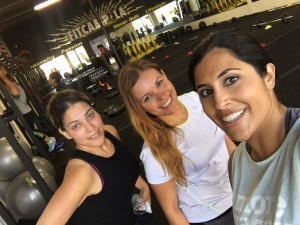 And the people here are incredible!
My workout partners are great, we are all here supporting each other, we have similar goals which are to feel better, feel healthier and get fit.
The coaches here are the best!
They are here every day motivating you, not only when you're here but when you have any questions at any time, they're always there for you — whether through email or through Facebook — you are always going to have them there advising you and encouraging you to continue and meet your goals.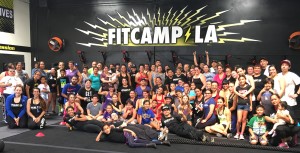 My goal is now to keep it as a lifestyle.
FitCampLA has changed my life for the best.
FitCampLA has taught me how to eat healthier, how to be fit and especially how to put myself first because putting myself first has also guided my children to see that we put ourselves first so everyone else around us can be happier as well!
Thank you FitCampLA!
If you decide to join, this will be the best thing you'll ever do — remember to think about yourself first, that way you can go and spread that energy and spread that happiness towards anyone around you!"
-Maribel Soto
Get our DAILY emails where we will give you strategies, infotainment and the secrets to Fat Loss…