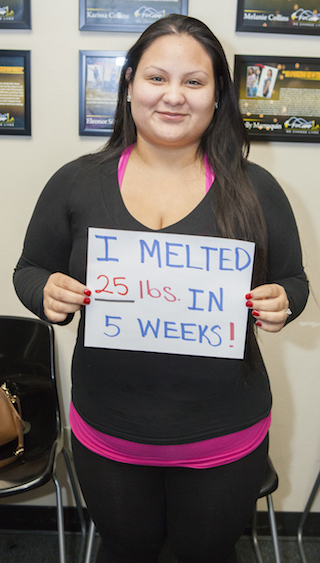 When you heard about all of the amazing success stories from the first 15in5 Transformation Challenge, did it pump you up?
I thought it was amazing and it motivated me to try it on, and I just, I just thought I could do it too. I was really motivated, I didn't doubt it, you know, to join. I didn't doubt it to join, I wanted to join instantly.
During the 15in5 Transformation Challenge, describe the support and motivation you received from fellow FitCamp SuperChamps and FitCampLA coaches?
From the fellow members, that was always motivating, you know. People who had already done the challenge would always tell me to keep going. That I was doing good. And from the coaches, they pushed me harder and they were always helping me and answering all the questions that I had.
Describe your feelings when you weighed in on the final day of the 15in5 Transformation Challenge and lost the 15 lbs?
I was really excited and I couldn't believe it because when I first heard about the challenge I thought that fifteen pounds was going to be hard to lose it in five weeks, but when I did twenty five I was surprised and I kept telling my mom: "I was number one! I was number one!"