Norwalk boot camp, The Number One Fitness Workout Program!
Discover our Norwalk boot camp center and you'll never look back except to see how far you've come! Norwalk is the 14th largest city in Los Angeles County by population, — which is awesome because that means we will be able to reach out and help so many people within the city and also reach out and change lives from our neighboring cities of Downey, Bellflower, Cerritos, Santa Fe Springs and Whittier. Located right off the 5 Freeway on Carmenita Rd., getting to our bootcamp is a breeze!
Results are our purpose and we do it BEST! We have the NUMBER ONE weight loss and transformation centers in the Los Angeles, CA. With top notch coaches and staff, friendly and uplifting members and our tried-and-true workout style, you'll have the perfect formula for achieving the utmost SUCCESS! Nothing to lose except unwanted pounds, so come on in get started today — Your transformation awaits you at FitCampLA in Norwalk, CA!
Check Out Our Boot Camp Sessions
FitCampLA's Frequently Asked Questions
How many days you recommend your clients to come in?
Starting out, we recommend 3-4 days per week. Once your body is feeling ready, we recommend stepping it up to 4-6 days per week. (Usually within a couple weeks.)
Who are your boot camp sessions for?
Our sessions are for women and men who are fed up with gaining weight. People who are ready to lose weight and look & feel great.
What kind of results can I expect?
Weight loss and toning. No jack of all trades here. There's a saying that goes, "You get out what you put in." Put it the work it takes, trust the process and you will be amazed at what you can achieve.
How soon will I see results?
Within the first couple weeks you will start to feel your energy increase significantly. 3-4 weeks you will see the results more & more (the number on the scale dropping and the way you look). From there, be ready for the compliments and questions about how you're transforming and looking so great.
What if I have a specific injury (i.e. bad knees or back) or can't perform a certain exercise?
Always check with your doctor before beginning and exercise program for the first time. If you're cleared by your doctor but can't perform a certain exercise, our coaches will modify that exercise/workout for you so you can always get the most out of the sessions.
Will I be sore?
Yes. The first 5 to 7 days are usually when clients are the most sore and from there it decreases moderately.
What do I need to bring to boot camp?
Water, comfortable gym clothes, shoes suitable for exercise, and a strong desire to succeed.
How long do the sessions last?
All of our sessions run 50 minutes long.
Try us out for 10 days for
FREE

!
Simply Fill Out The Form Below And We Will Contact You To Set You Up On Your First Session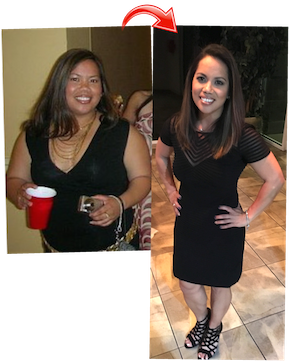 My job as a teacher has many advantages to keeping me young. One disadvantage of being a teacher? THE FOOD. Working in a school setting means celebrating every holiday and every achievement with some kind of reward, and for ten year olds, that usually means chocolate, ice cream, or cup cakes! When I first started working out at the gym, I was the heaviest ever, at 156 pounds. At 4'10.5", I was carrying a lot of excess weight that was slowing me down and making me sluggish. I began going to the gym 3-4 times a week and was feeling good but wasn't seeing the results I wanted. The numbers on the scale wouldn't move and my clothes didn't feel any different.
That's when I met Jonathan, the owner FitcampLA. I was no stranger to working with a personal trainer. I had battled with weight loss twice before and had two trainers before. But while the other trainers carried the same title, they did not hold a candle to the type of trainers Jonathan and Eric are.
They don't just tell you what to do, they educate you about your body, your muscles and the workouts you are doing. They care about you, not just as a client, but also as a friend. It was the intense and creative workouts at FitcampLA that motivated me to achieve weight loss goals I've never dreamed of. Even starting at just one class a week, it was enough to catapult me into a new mindset and a new body. Jonathan made me see that fitness is not just temporary but a way of life. Once I surrendered to a healthy diet and workouts that actually helped me build strength and lose inches, I truly saw a huge change. Thank you, FitcampLA!!!
Stephanie Aguon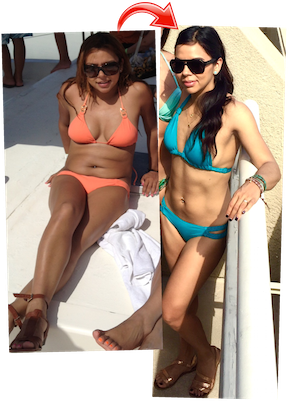 My fitness journey started about a year and a half ago when reality smacked me in the face. I was 26 years old and had reached a point that I never been to before-unzipping my pants after a meal-­this was not the business. Sounds familiar? Yea well, my entire life I had been petite and never had to worry about working out or eating right. I was blessed!!
Although I was always "skinny" I was not by any means healthy. I knew this because of the migraines that haunted me every other week. In a matter of a year I had gained almost 30lbs, now this may not seem like a lot to some people but I have to remind you I am only 5'3; this was not flattering on me. The final straw was drawn at the manicure salon when my nail lady told me, "You getting fat!" 🙁 I left the salon crying and immediately text my longtime friend John!
He had just started his own business (Fitcamp) and I knew that with his wealth of knowledge, Fitcamp would be the answer to my weight problem. Why FitcampLA over every other gym and "fitness classes" out there? It's simple they are the best, they give you all the support and tools that a person needs to accomplish their goals. You may not want to hear what they have to say about your bad eating and drinking habits but they will keep you in line if you are open minded and willing to take the criticism.
After a year and half, and aCer trial and error with my way of living (eating right is not a diet but a way of living for me) I am in the best shape of my life. I have lost most of the weight I gained but most important of all I lost BODY PERCENT FAT. I may not weight what I weighed when I was at my thinnest, but I have more muscle definition. This to me is worth more than a number on a scale.
Jonathan you are the amazing and I couldn't be happier for your success!
Alicia Garcia
p.s. I no longer have migraines… 🙂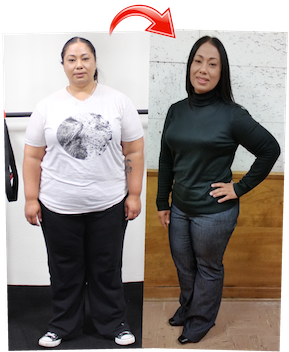 I joined fit camp LA at the end of 2015 and so far I have lost a total of 77 pounds and counting! I won FOUR of their weight-loss challenges and I'm ready for my next one! The coaches here are great, it's such a positive atmosphere — they're motivational and there's never a dull moment. The only thing I regret is that I didn't do it sooner. If I can do it, anyone else can do it too! Thank you FitCampLA!!!!
Angela Solorzano
Try us out for 10 days for
FREE

!
Simply Fill Out The Form Below And We Will Contact You To Set You Up On Your First Session