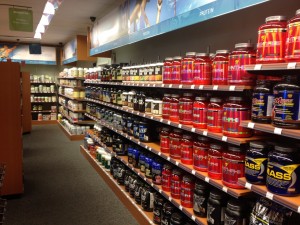 What is our take on Pre-Workout Supplements?
What supplements do we recommend in general??
What are the two BEST supplements???
–> WATCH THIS VIDEO 🙂
Hey Super Champs, coach J here and I just want to quickly talk to you about two questions that we've been getting asked a lot more frequently as of late, especially with all the new members who have joined us on the 15 in 5 challenge.
First question is about pre-workout supplements. Which ones do we recommend for a nice kick of energy before you workout or throughout the day? And right off the bat I can tell you that we do not recommend any type of pre-workout supplements, especially the ones that say "pre-workout" on the label simply because of the harmful side effects of the powerful ingredients they contain. Side effects like anxiety, the jitters, not being able to sleep at night, dizziness, headaches, upset stomach and the list goes on from there. So those aren't your safest options and we don't recommend those at all. What we do recommend is options like green tea or black coffee, stuff that has more natural caffeine in it and just make sure that you stay away from the sugars and the sweeteners that give you a kick and then a fast crash right after.
Okay second question is just general supplementation. What type of supplements do we recommend in general? And we recommend multi-vitamins and protein powder. With the protein powder, find a flavor that you like, make sure it's low in sugars, low in carbohydrates, mix it with water after your workout, shake it up, down it and you're good to go, you're ready to rock!
BUT!--- Just remember that with these supplements, these aren't any miracles or anything, these are just things that give you a little help if everything else is in place. So, when I say "everything else," what do I mean? I mean there are two main supplements that if you're not doing right now, you got to get on it ASAP!!! --- and those two things are:
1) Kicking butt every day in the FitCampLA sessions, no excuses. Don't miss any days. You got to come in with high power, high energy, high passion and get it done.
2) And the second thing is optimum nutrition. Follow the 15 in 5 nutrition game plan and I promise you those two things will provide you results and a transformation like no supplement, protein, green tea, black coffee or vitamins will ever do for you.
So, stay tuned.
Coach Jay, out.
Talk soon,
Jonathan