Before we get into the article, here are some main things you'll need to know: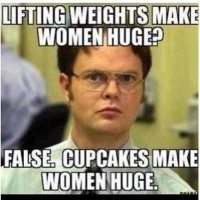 → Don't be afraid of lifting weights (which I wrote about in an earlier blog post) and building some muscle & strength. Let go of the notion that lifting weights automatically makes you big. Building muscle is not only for bodybuilders and professional athletes… It is one of the best ways to help you get lean, burn fat and lose weight!
→ There are individuals who can get away with more leniency in regards to the foods they consume and the structure/planning involved. Others require a much more strict structure and plan of action. Find out if you need more structure & a plan of action or if you need a much more lenient approach.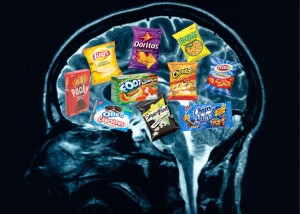 → Food affects the Area of the brain linked to the feeling of you being rewarded. Increasing your consumption of junk food is a slippery slope because the only way to achieve the same level of satisfaction/reward (in your brain) from that junk food is to continuously eat more and more of it.
→ Your digestive tract has bacteria within it and that bacteria causes you to crave more of the foods that you already consume. One of the best ways to get your body to enjoy healthy food is to consume healthy food daily.
Get our DAILY emails where we will give you strategies, infotainment and the secrets to Fat Loss…

LEAN MUSCLE BUILDING / WEIGHT TRAINING
Problem.
Question: When you hear the phrases or terms "building lean muscle," or "lean body mass," what's the first thing that comes to your mind? If it's a picture of a guy or a girl all buffed up, oil though, veiny and looking like the hulk, and you've got things all wrong and it's time to correct this notion.
"Lean body mass" basically refers to everything in your body which is NOT bodyfat. Sadly the incorrect notion of building lean body mass resulting in getting bigger and heavier and not burning any fat or losing weight sadly hold people back who need weight training in their lives.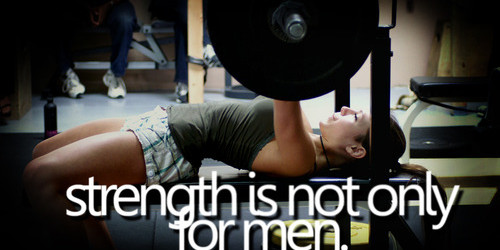 Solution.
Don't think of building lean muscle as something that simply makes you bigger and makes the number on the scale keep going up.
Don't avoid weight training and building lean muscle. It's not only for pro athletes and bodybuilders. It's scientifically proven to help you get leaner & burn fat, boost your metabolism (<–more tips on this, click HERE), lose unwanted weight, and look pretty damn good!
STRICT DIET OR MORE LENIENCE?
Problem.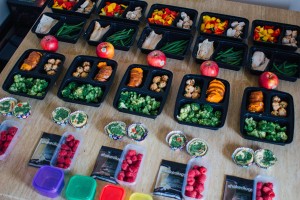 Some people need/like a strict and structured plan, meal by meal, daily, with all calorie and macro nutrient totals measured out. They like the precision and the clear cut rules, and knowing days in advance what their meals and snacks are going to consist of and what times they're going to eat.
Planning, preparation and following a strict regimen is really good for some people. However, too much can actually be more detrimental for others.
Becoming too strict too fast can actually cause more harm than good — it's too difficult to go cold turkey and you'll soon fall off and fall victim to the yo-yo dieting or even just become fed up with eating healthier.
It comes down to deciding how much you need versus how much is too much (and will eventually drive you nuts).
Solution.
If you can make healthy decisions on the fly of what to eat and it produces the results you want, stick with it. If you hate not knowing what you're going to eat ahead of time, then a strict and structured game plan should be right for you.

I like to plan out the first three to four days of the week by prepping and grilling on Sundays. Then next couple days I'm a bit more lenient and I can make pretty healthy decisions on the fly (doesn't mean I go all junk food from there but I sure do love my occasional double double!) .
It's just my thing. Works for me. Gives me the results I want.
(WATCH THE VIDEO–>) >>> Find what works for you. <<< (<–WATCH THE VIDEO)
CRAVINGS & THE BRAIN
Problem.
Food tastes GOOD and can make you feel happy and REWARDED — And nowadays the shows and series' on TV are pretty good — and together the combo can be a great way to unwind and de-stress.
I know this, I definitely get it.
But the real problem lies in getting so into the show that we're distracted from the quality (or lack there of) of what food we are snacking on.
From there, the reward centers in the brain are triggered and cant help but want MORE! And the problem with that is that our body builds up a sort of tolerance to the junk food and progressively wants more to achieve the same level of reward or satisfaction. — A slippery slope.
Solution.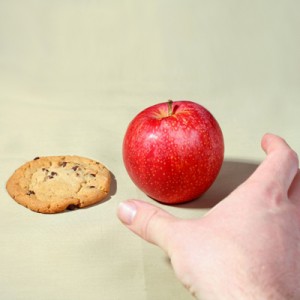 Be conscious of temptations, cravings and hunger before hand.
If you're anything like me, and a single cookie has the potential to make you want a half a bag/box or even the whole bag/box of cookies, then eat a banana or an apple and some almonds, or strawberries, or a protein shake, a greek yogurt instead.
Choose something that will fulfill your hunger instead of something that will have you regretting it later and sliding down the slope.
Get our DAILY emails where we will give you strategies, infotainment and the secrets to Fat Loss…

BACTERIA IN YOUR DIGESTIVE TRACT
Problem.
In addition to something in the aforementioned section about cravings and your brain, the bacteria contained in your digestive tract has a lot to do with cravings as well.
The food that you eat on a regular basis creates the setting for the bacteria, good and bad. (Tip*** good food = good bacteria. Bad food = bad bacteria.)
The problem is that the environment and bacteria in your digestive system causes you to crave the foods you eat on a regular basis. Basically, if you regularly eat food that is unhealthy (bad bacteria), then your body will constantly crave that same type of food (more bad bacteria). It's not my opinion. It's science.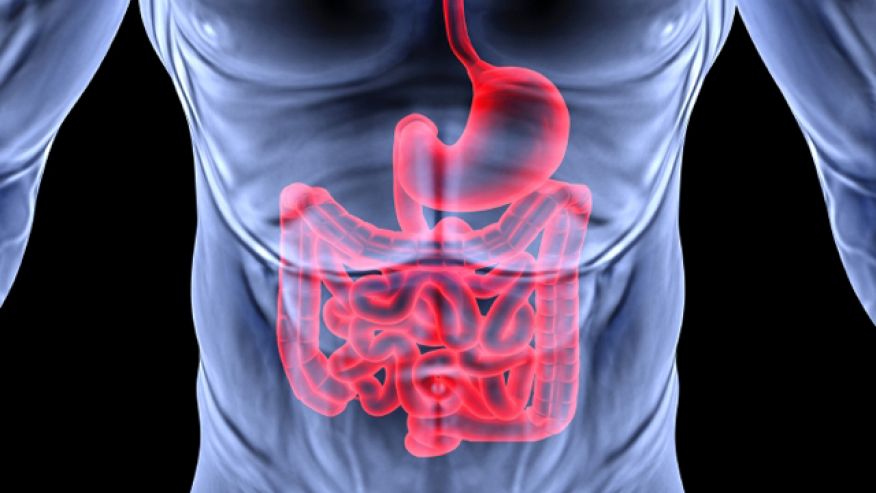 Solution.
First, a question: How can I get myself to crave healthier foods and How do I get rid of the bad bacteria in my gut?
Answer: Cut off the lifeline of the bad bacteria (junk food). Starve em to death and feed the good bacteria with good food. You might feel a little "depleted" at first but you'll get past it and wont crave unhealthy foods as badly.
Since the body craves what it is fed on regular basis, choose to eat healthier foods on a regular basis and you will crave them more and more. You will be improving the good bacteria and creating a healthier environment in your digestive system.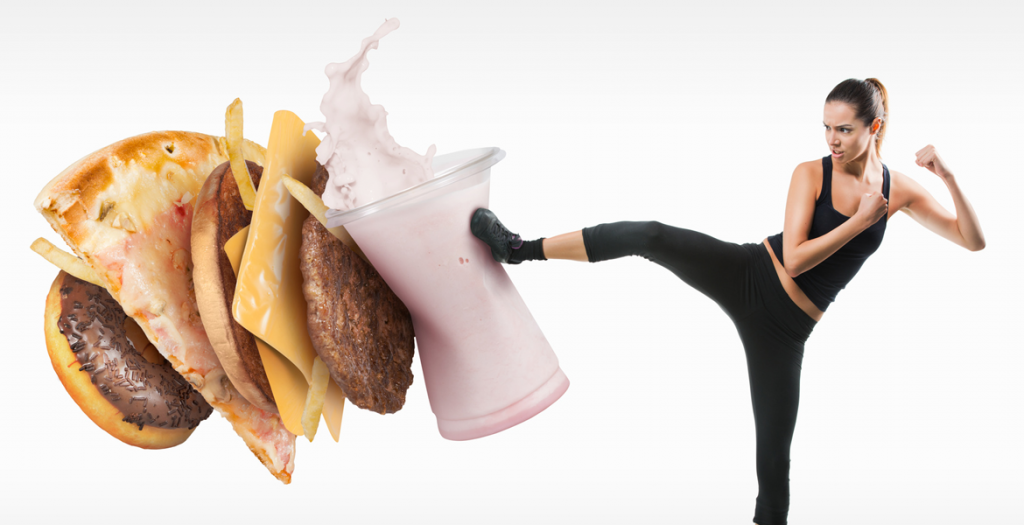 MORAL OF THE STORY
–>Hit the weights
–>The more good food you eat, the more good food your body will want you to eat. Not complicated. The more junk food you eat, well, you know the rest…
–>Figure out what WORKS for you.
……………………………………………………
Keepin' it real (with an occasional dbl-dbl),
Jonathan