Whittier Boot Camp, The Number One Fitness Workout Program!
Discover our Whittier boot camp and you'll never look back except to see how far you've come! The city of Whittier has an estimated population of just under 100,000 which is awesome because that means we have an opportunity to reach out and help change the lives of so many great people — And not only do we have an opportunity to help so people within the city of Whittier but we also get to help change lives from neighboring cities of Brea, Fullerton, Anaheim, La Mirada, Hacienda Heights and La Habra to name a few.
Our Whittier boot camp center is located on Washington Blvd., just off the 605 Freeway between the streets of Broadway and Sorenson, so getting here is easy!
Results are our purpose and we do it BEST! We have the NUMBER ONE weight loss and transformation centers in the Los Angeles area. With top-notch coaches and staff, friendly and uplifting members and our tried-and-true workout style, you'll have the perfect formula for achieving the utmost SUCCESS! Nothing to lose except unwanted pounds, so come on in get started today — Your transformation awaits you at FitCampLA in Whittier, CA!
Check Out Our Schedule
FitCampLA's Frequently Asked Questions
How many days you recommend your clients to come in?
Starting out, we recommend 3-4 days per week. Once your body is feeling ready, we recommend stepping it up to 4-6 days per week. (Usually within a couple weeks.)
Who are your boot camp sessions for?
Our sessions are for women and men who are fed up with gaining weight. People who are ready to lose weight and look & feel great.
What kind of results can I expect?
Weight loss and toning. No jack of all trades here. There's a saying that goes, "You get out what you put in." Put it the work it takes, trust the process and you will be amazed at what you can achieve.
How soon will I see results?
Within the first couple weeks you will start to feel your energy increase significantly. 3-4 weeks you will see the results more & more (the number on the scale dropping and the way you look). From there, be ready for the compliments and questions about how you're transforming and looking so great.
What if I have a specific injury (i.e. bad knees or back) or can't perform a certain exercise?
Always check with your doctor before beginning and exercise program for the first time. If you're cleared by your doctor but can't perform a certain exercise, our coaches will modify that exercise/workout for you so you can always get the most out of the sessions.
Will I be sore?
Yes. The first 5 to 7 days are usually when clients are the most sore and from there it decreases moderately.
What do I need to bring to boot camp?
Water, comfortable gym clothes, shoes suitable for exercise, and a strong desire to succeed.
How long do the sessions last?
All of our sessions run 50 minutes long.
Try us out for 10 days for
FREE

!
Simply Fill Out The Form Below And We Will Contact You To Set You Up On Your First Session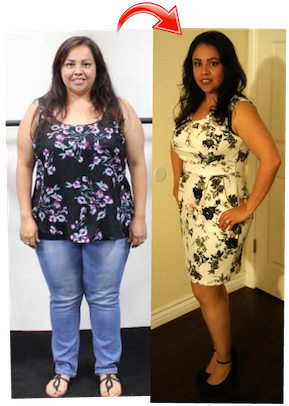 Joining FitCampLA was the best decision I have ever made!! I am currently down over 55 pounds and counting and I'm in the best shape of my life! 55 pounds! I still almost can't believe it! The Coaches are great! They are friendly, encouraging, and are always available if you have any questions or concerns! The environment is fun, full of energy and the sessions are always fresh, new and FUN! There are always new workouts that are never boring and there's never a dull moment!
I have accomplished things physically that I never thought I would and would not have been possible without the Coaches and amazing program at FitCampLA!!
I am happier and the healthiest that I have ever been! FitCampLA really does change lives!!!
Carol Gutierrez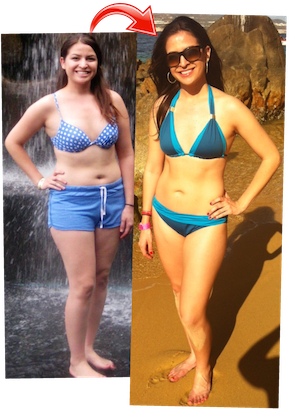 Joining FitCamp LA has been one of the best investments that I have ever done for myself and my body. I never got the results at the gym that I have gotten at FitCampLA. I never knew it was possible! I now learned and understand what it is to live the fit lifestyle and challenging your body to get the results you want.
Special thanks to FitCampLA and coaches and my sister in law who introduced me to it!
Daisy Mejia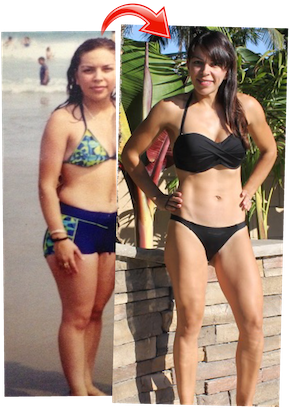 Loving FitCampLA!!!! I cannot say enough good things about the program… Not only is FitCampLA affordable but it's an amazing value for your money! The amount of support you get from the savvy coaches, who are qualified trainers, and the amazing energy from the group atmosphere far outweighs any other type of workout I've experienced. The variety of exercises and the quickness we move through them keeps me from ever getting bored. Plus, the coaches challenge you in a way that gets you the results you want without overdoing it. I'm always thrilled and amazed that I make it through a full hour of intense exercise and I'm really loving the results-­‐-­‐-­‐less body fat and more tone!
Thank you FitCampLA!
Liz Mejia
Try us out for 10 days for
FREE

!
Simply Fill Out The Form Below And We Will Contact You To Set You Up On Your First Session