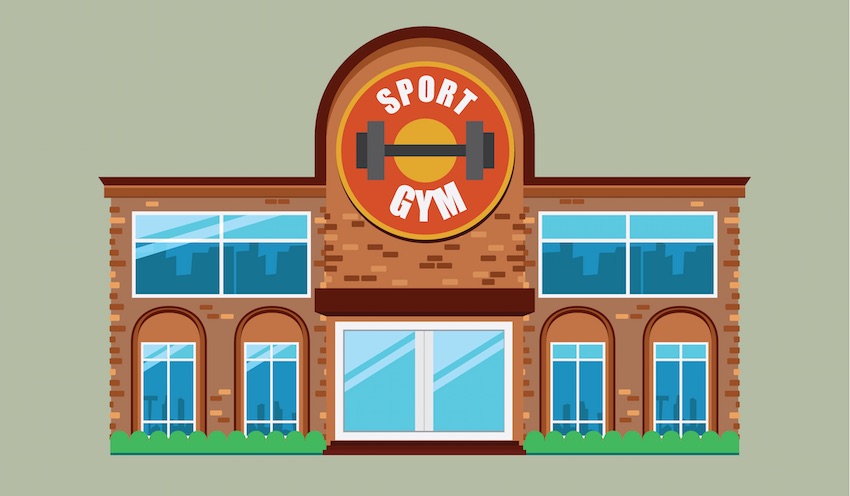 Whittier obviously cares a lot about the health and fitness of the great people who reside in and around our great city — with so many gym and fitness centers here, it's almost impossible not to find that best suits your needs. So, searching for a gym here that's perfect for you? – We got your back! Here is our list of fitness gym centers in Whittier CA that we think are the best.
More reasons to get into the best shape of your life and less excuses not to!
1. FitCampLA Whittier
We just can't generate a list of local gyms without putting ourselves as NUMBER ONE!
Why?
When it comes to getting our members LIFE-CHANGING WEIGHT LOSS RESULTS & TRANSFORMATIONS, we are THE BEST 2nd to none. We absolutely love every minute of it! (How could we not love it?!)
Changing people lives in such a positive way through mega-energy sessions, high fives and good vibes.  Joining in the "FitCamp Familia" is a breeze by Registering for our FREE TANSFORMATION CHALLENGE (15in5 Challenge) or simply coming in to our Whittier BootCamp:
FitCampLA Whittier
11546 Washington Blvd Whittier, CA 90606
(562) 250-7487
2. DYNAMIC TRAINING AND FITNESS CENTER
A boutique gym located in Uptown Whittier that offers a wide variety of classes, from 1-on-1 personal training to their very own x-bike spin class. Other class types offered are Zumba Remix, DTF Body Sculpting, DTF Kickboxing Fitness, Pilates, DTF Extreme, and Flexi-Bar. Classes and hours for this Whittier Fitness Center are offered Monday through Saturday, 5am through 9pm.
Dynamic Training And Fitness Center
6518 Greenleaf Ave., Suite 20
Uptown Whittier, CA 90601
Phone: (562) 693-3635
3. CROSSFIT WHITTIER
This Whittier gym is based around Olympic powerlifting exercises and is geared to getting you stronger and faster in all of your movement patterns. This is a group training program that is much different from the mainstream corporate big box gym — they have no machines, no mirrors and no air conditioning and primarily use Olympic style equipment and movements that focus on getting all of their athletes to achieve gains in physical conditioning and strength. This Whittier group training program offers classes every day of the week and class times range from 5:30am thru 8:30pm.
Crossfit Whittier
14301 Whittier Blvd,
Whittier, CA 90605-2104
Phone: (562) 464-5500
4. LA FITNESS WHITTIER
One of the newest additions to the chain of LA Fitness corporate gyms is this Whittier LA Fitness Gym. From racquetball courts to basketball courts, pools to Jacuzzi's and saunas, showers and locker rooms, aerobics fitness classes to yoga and spinning, punching bags, a fully equipped weight room and a wide variety of selectorized cardio equipment, and even a juice bar, this gym really went all out. Their hours of operation are:
Monday through Thursday 5am-11pm
Friday 5am-10pm
Sat & Sun 8am-8pm
LA Fitness Whittier
13806 Whittier Blvd
Whittier, CA 90605
Phone: (562) 332-6205
5. WHITTIER FIT BODY BOOT CAMP
Boot camps can range in size, anywhere from just a few people to groups of 20 or even 30 plus people. This Whittier Fitness Center is a weight loss program and is done in groups (instead of one on one) to make them fun and motivating. This Whittier Training Center offers Boot Camp Classes Monday through Saturday and class times range from 5am through 9pm.
Whittier Fit Body Boot Camp
16310 Whittier Blvd #D
Whittier, CA 90603
(562) 204-6130
6. 24 HOUR FITNESS WHITTIER
This is another Gym in Whittier that is part of a large chain of corporate gym across the nation. This big box gym, like LA Fitness Whittier, also has a large weight room, a cardio machine area, offers personal training, and has wide variety classes that are included with the monthly membership fee. The hours of operation of this Whittier Gym are:
TWENTY FOUR – SEVEN (twenty four hours a day, seven days a week)
24 HOUR FITNESS WHITTIER
10125 Whittwood Dr
Whittier, CA 90603
Phone: (562) 943-3771
7. UPTOWN GYM
If you are serious about lifting weights, building your body, and packing on the muscle gains, this place has just what you need. No fancy equipment or machinery here – just heavy duty weights and weight room for building those heavy duty muscle gains. Give them a call any day of the week for more info on becoming a member of their Whittier Gym.
Uptown Gym
12912 Philadelphia St
Whittier, CA 90601
Phone:  (562) 698-5196
8. MICHAEL SERIL FINTESS
Unlike the mega size of the big box corporate Whittier Gyms, this is a smaller fitness studio that offers one-on-one personal training and also group training sessions. Some of the other types of classes and training services and classes this Whittier Personal Trainer offers are Sports Fitness training, Children's Fitness, and even MMichael SeSF Professional Athlete Training. Pro Athlete seeking sports training, this is the place!
Michael Seril Fitness
14628 Whittier Blvd., Ste. B
Whittier, CA 90605
Phone: (714) 306-9002